Our Pastor
A mother, preacher, teacher, musician, author, singer, friend and mentor are words that many use to describe our Pastor. However, born-again, spirit-filled, a friend and lover of God are words that may best describe this vessel of God. She is a visionary leader whose aim is to empower the people of God to walk in true discipleship. Through her ministry of teaching and preaching, many have received healing, deliverance, and illumination into the Word, Wisdom and Will of God. She has a special gift of discernment and encouragement which empowers people to walk by faith and to become what God has predestined them to be!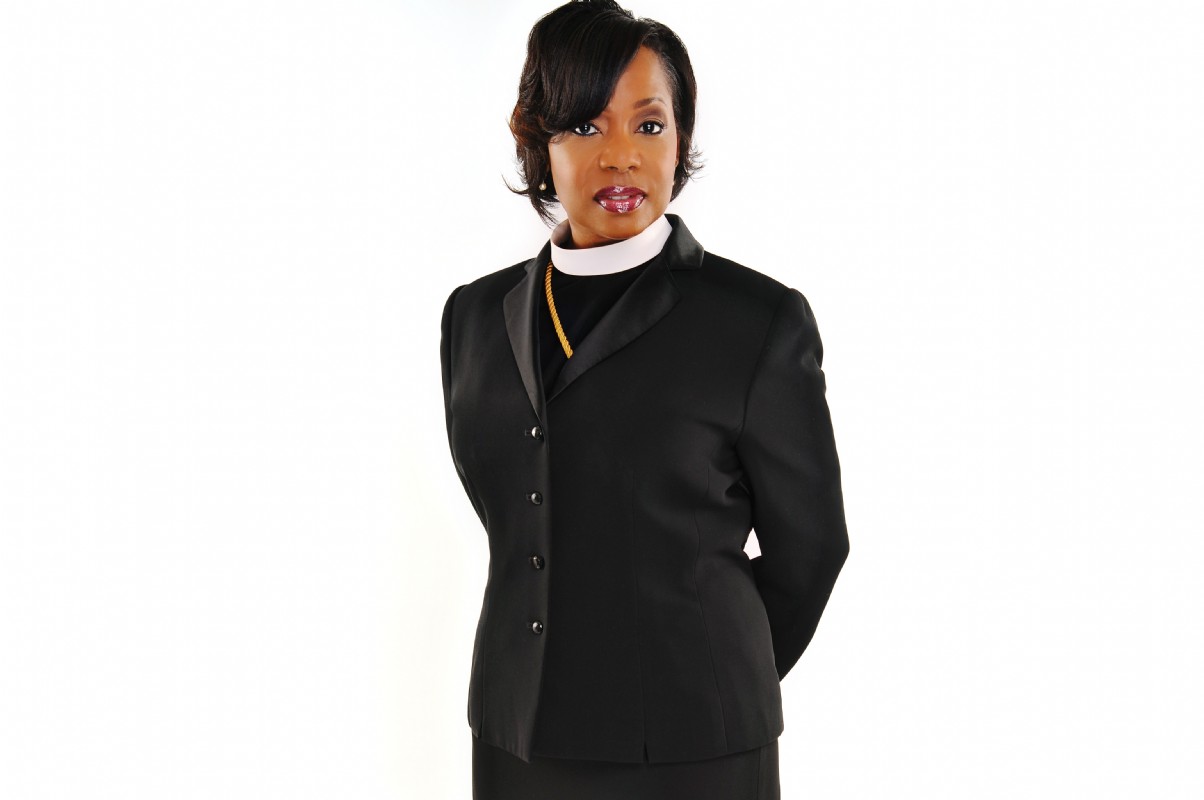 A native of Sylvania, Georgia, she is a magna-cum-laude graduate of Fisk University of Nashville, TN where she received a B.S. in Music Education. Among the honors she received while attending Fisk, she was blessed by God to experience traveling as a member of the well renowned Jubilee Singers. She also holds a Master of Music Degree from Southern Illinois University and obtained her M.A. in Theological Studies at Liberty University in December 2012.
She became pastor of Greenhill Church in 2008 after faithfully serving in many capacities here for over 21 years. Her gifts of leading and teaching overflow as the Overseer of a network of 23 Churches in Libera, West Africa; CEO of the Greenhill Human Development Corporation, Inc. and the Founder and Director of the Women of Purpose Ministry Institute (W.O.P.M.I.). These are just a glimpse of how God is fulfilling her divine purpose and expanding her ministry to empower families, churches, communities and the world!
Her accomplishments include: Pastor of the Year for both Kingdom Builders Network and Gospel Music City/Clarksville; Board Member with the Clarksville Community Concert Association; collecting and restoring the History of the Greenhill Church within the community of Clarksville; retired educator and music teacher (28 years, 23 with Ft. Campbell School System); publishing her first book entitled: African American History Month "Daily Devotions" 2014; And in 2016, published her second book entitled "Moving Forward" Finding Purpose in Your Pain on Westbowpress.com
Pastor Angela takes pride in her family and in the accomplishments of her 3 children: Jeremy, Jessica and Raliegh, Jr. (Marguerita) and her 3 grandchildren.
As a child of God, she says that her greatest desire is to live a life of faithfulness and obedience to God. As a servant of God and minister of the gospel, she seeks to enable Gods chosen to also embrace their position in Christ, walk in the power of Christ, and fulfill their purpose in Christ. Therefore, fulfilling the Great Commission as her mandate: Go ye therefore and make disciples of all nations!